The Cloud Hardwire Platform
An essential support for monitoring and controlling intelligent objects thanks to a rich set of functionalities

Connect
Connect any object with the platform to reach it from anywhere at any time.

Analyze
Analyze real-time or historical data with analytics tools and APIs.
Check
Control and send commands and actions to your objetcs at any time with a simple click.

Big data
Save and maintain historical data collected from the field, always searchable and available.

Monitors
Let the platform monitor your objects in real time and notify you in case of anomalies.

Predict
By real-time monitoring, it is possible to implement predictive algorithms on anomalies and failures.
Historical data and push in real time
You can always consult the historical data sent by your smart objects from your smartphone, tablet or PC at any time from, without limitation. Real-time data consultation, made using push technology, lets you know the current situation as if you were next to the data logger.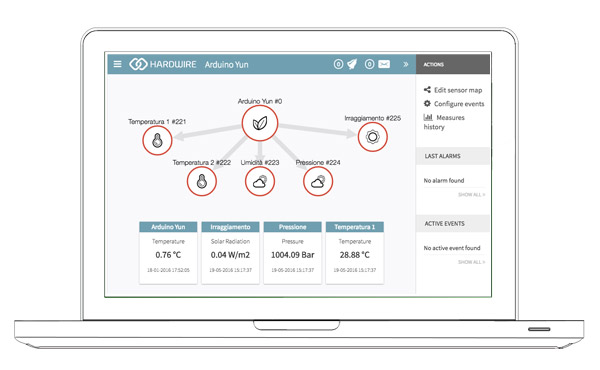 Remote control
Send commands to execute remote actions anytime from anywhere. If the data logger is temporarily unavailable, the platform will store the command and send it immediately after the next connection.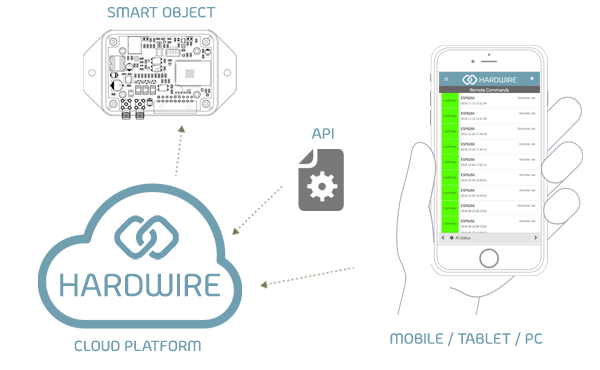 Alarms and notifications
The Hardwire platform works for you 24 hours a day: Automatically configures event tracking to be notified in real time about what's happening. There are several types of events that you can configure to have full control and be notified without having to connect to the platform.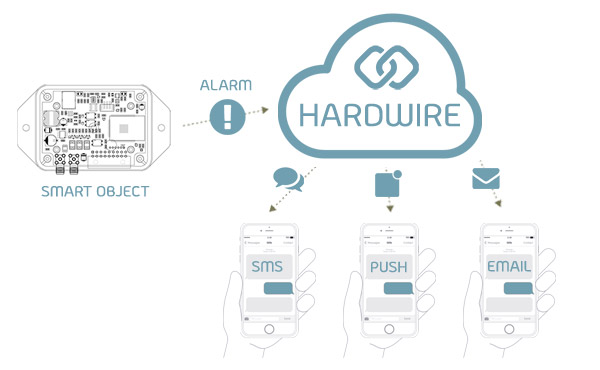 Analytics and Integration
Thanks to a full set of reports you have the opportunity to quickly consult and analyze the collected data. APIs and web services allow you to integrate the platform with the most common business intelligence systems and implement very complex predictive algorithms and logic.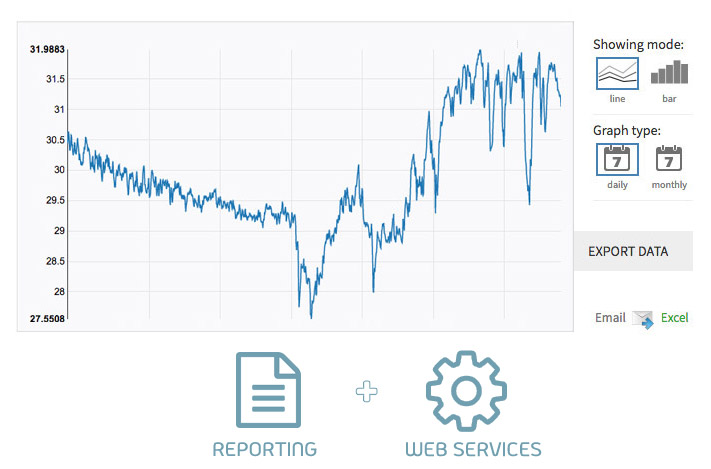 Customization
The flexibility of the Hardwire platform allows you to create dashboards, algorithms, and customizations tailored to your needs to keep track of sensor status and history.